Director's Message
"The purpose of Education is to replace an empty mind with an Open one" – Malcolm Forbes.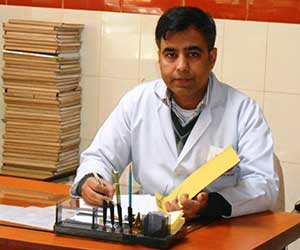 We at Kalka Dental College are passionate about imparting Education. We believe that our passion and commitment will rub on to all our students and help us nurture a generation of Inspired Dental Professionals.
Kalka Dental College aims at providing world class education to all the students and invests in the All Round Development of all the students.
Besides our state of art dental operatories, we also have a 100 bedded in campus hospital for various medical problems. This is also essential for our students to prepare them to handle all kinds of medical emergencies in their clinics.
Kalka Dental College boasts of a cosmopolitan, modern and welcoming environment and provides a safe and encouraging environment to all students.
Kalka Group believes in the philosophy that 'You have to go wholeheartedly into anything in order to achieve anything worth having'.
In the words of Nelson Mandela- "Education is the most powerful weapon you can use to change the World"
Dr. Sumit Malhotra - Director - Post graduate studies