Chairman's Message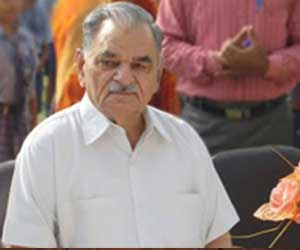 The mission of the college is to provide excellent knowledge as well as rigorous training that will prepare the students to meet the professional and scientific challenges that will dominate the 21st century. The highest caliber faculty, high class education, research and patient care all serve to attract the most deserving students to this Institution.
I am confident that Kalka is uniquely positioned to produce well trained doctors that possess the skills, knowledge and leadership qualities, and most of all, innovative capabilities.
While it is important to acquire knowledge, let us not forget that it is our responsibility to make it useful to the society. In this respect, not only the dental care but also clinical innovations are important. It will be my endeavor to make the institute capable of meeting the extraordinary growth in basic and clinical research that is going on around the world. This is a challenging task and can be fulfilled only with team work. I seek the sincere support of all those involved with this premier Institution in order to make this Institute a 'Dream Dental College'.
Finally, a quote by Bill Gates: "Its fine to celebrate success but it is more important to heed the lessons of failure."
C.P. Mehrotra